Harnessing unstructured data with text mining in IBM SPSS Modeler
23 September 2019 @ 1:00 pm

-

2:00 pm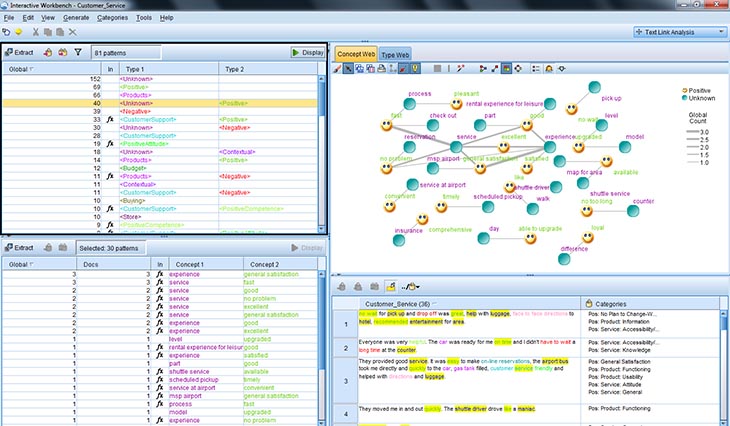 Please join us for this free educational event on the use of unstructured data. Emails, social media, RSS feeds, documents and free text are all examples of the unstructured data organisations hold and the volume of such data is growing fast. Every day we create another 2.5 quintillion bytes of data and 80% of it is unstructured.
Everyone has it, some companies are mastering it but most organisations are worried about it.  If big data is everywhere, then unstructured data represents its largest component. An ever-growing mountain of information, increasing in size and variety every day, demands that you find a fresh approach to harnessing its power in order to make it work for you.
You may be on the cusp of a breakthrough in insight and understanding if you can organise, understand and utilise your unstructured data to get meaningful results back into your business.  Find out how by joining this webinar.
In this event we will cover:
Definitions of data availability and types
Overview of techniques available for analysing unstructured data
Understanding customer sentiment
Analysing social media feeds
Categorising customer comment fields
Enhancing traditional analytics with unstructured information to make it useful and usable
Book your free place here.