Predictive modelling and big data using IBM SPSS Modeler with Apache Spark
24 May 2017 @ 3:00 pm

-

4:00 pm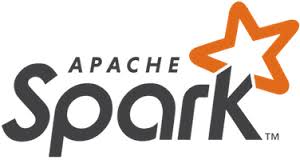 Apache Spark is an open source, software platform that enables individuals, organisations and businesses of any type to conduct data processing, management and analysis on very large data volumes and to do it all lightening fast. Spark has been developed with speed and sophisticated analytics at its heart. IBM SPSS Modeler can now leverage Apache Spark providing an unrivalled data science and real-time analytics capability that blends the very best of open source and leading commercial software.
This webinar provides an introduction to Apache Spark for current or prospective users of IBM/SPSS Modeler. In particular we'll show how Spark can be used to improve the productivity and scalability of data science projects.
 The session will also explain the different ways in which spark can be set up and used both in standalone mode and in the cloud in conjunction with other 'big data' technology.
 In addition we will explain and demonstrate how IBM SPSS Modeler can be used in conjunction with Spark to further boost analytical capability and productivity.
What will the webinar cover?
A brief introduction to Spark and how it fits in the world of big data

IBM/SPSS Modeler and Open Source

An introduction to Python and Scala in the Spark context

Running in Spark from Modeler with and without IBM/SPSS Analytic Server

SPARK ML (Machine Learning)

Running R in Spark
Who should attend?
If you are already doing, or if you are planning on doing advanced analytics to help your business or organisation to generate insight about customers, assets or any aspect of operation this webinar will be of value.

 

Apache Spark, combined with IBM SPSS Modeler will enable analysis and data science projects to be completed more quickly, especially if you are working with very large data volumes or would like the ability to set up real time analytical processes.