Predictive asset management – identify and mitigate operational risks before they become problems
What exactly is predictive asset maintenance and what can it do?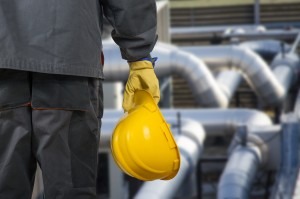 Predictive analytics can be used to build accurate models that help explain asset failure, and the models can then be used to predict the state of the assets at specified future times. This analytical approach is in contrast to business intelligence where summary reports about what happened in the past are presented. By their very nature, these reports provide little or no insight into the causes of asset failure and therefore how the risk of asset failure can be reduced. Business intelligence involves looking back through the rear view mirror to see the past whereas predictive analytics is about looking ahead so that future risks to asset performance can be overcome before they occur.
This approach goes way beyond the scheduling of regular recurring maintenance tasks on a fixed cycle.  The application of more sophisticated analysis and predictive modelling enables you to focus your efforts where they'll do the most good, leading to more efficient resource deployment, lower cost of asset ownership and improved asset reliability through better preemptive, decision-making. In turn, greater asset reliability will have an impact on the satisfaction of your clients and users of your organisation's products or services.
Using predictive asset maintenance will enable you to:
Find patterns in maintenance operations that could point to opportunities for quality and reliability improvements
Identify assets at risk of failure even when they have no previous failure history
Identify factors that increase ownership cost and downtime over the life of a system / asset
Build predictive models that will allow you to predict the likelihood of asset failure, both at asset class and individual component level
Mine text from thousands of logs and engineers' notes in order to to accurately categorise maintenance reports and identify areas of risk
Predict impact or consequence scores to enhance alarms management so that key alarm events are prioritised based on likely collateral impact
Who should use predictive asset maintenance?
Predictive asset maintenance has relevance to a wide range of organisations, including (but not limited to):
Companies that run and manage a significant asset portfolio whether that asset portfolio is the means of production or distribution
Organisations that produce products where product quality is impacted by the efficiency and function of asset dependent production lines (machines & equipment)
Companies that are dependent on reliability of production to meet delivery and reliability deadlines which have an impact on competitive differentiation
Any organisation already using dashboard reporting and management reporting for retrospective display of summarised data relating to means of production, reliability or operational efficacy
Organisations that sell manufactured products direct to individual consumers, to consumers via a third party distribution channel and those engaged in business to business activities
Businesses and operations running time critical logistics and distribution networks, be that break of bulk logistics, international multi modal logistics or asset hire operations
Organisations with large amounts of untapped, structured and unstructured data (verbatim text) that wish to gain a deeper understanding opportunities for improvement in an asset reliant operational context
Our predictive asset maintenance solution is designed to help organisations drive greater profitability through improved efficiency by developing a detailed understanding of why assets fail and why asset dependent networks fall short of required tolerances.  The insights and foresights derived through predictive asset maintenance will enable continuous quality and reliability improvement whilst also delivering more efficient and cost effective operations across your organisation.