Predictive Solutions Clementine Pro
A comprehensive predictive analysis and deployment solution
PS CLEMENTINE PRO is a comprehensive solution for conducting predictive analysis and deploying the results within your organisation's business processes. It offers you a wide variety of analytical algorithms provided by the world renowned IBM SPSS Modeler® analytical engine.
PS CLEMENTINE PRO provides centralised management of analytical processes thanks to a built-in analytical repository. This streamlines the organisation, storage and retrieval of analytical content such as: task models, procedures, data and results. Automation functionality enables stable and trouble-free implementation of individual tasks and groups of tasks as defined by individual users.
PS CLEMENTINE PRO can also be provided at the core of larger analytical solutions that integrate numerous components and related content such as: data, data structures, analytical processes, predictive models, tasks, templates, parameters, and integration procedures.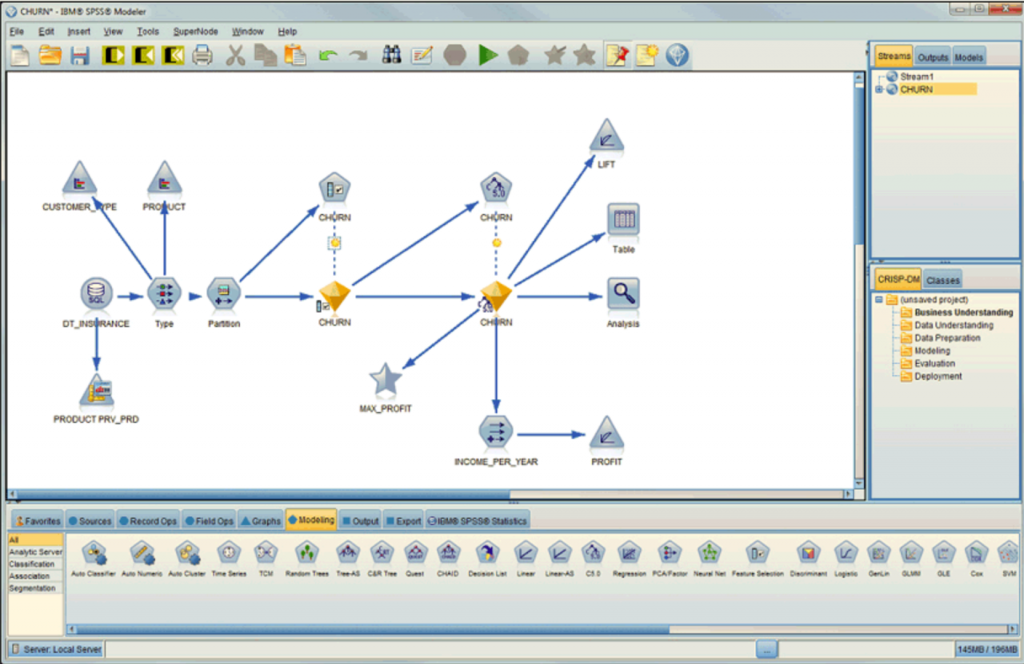 PS CLEMENTINE PRO is a data mining and big data analysis environment that integrates predictive models with business processes and systems. It features:
PS Desktop: a solution management application designed for both analysts and business users
IBM SPSS Modeler®: powerful data mining tool that integrates with databases and provides a wide set of machine learning & artificial intelligence techniques
PS CLEMENTINE Database: a repository for managing analytical assets including storage, retrieval, group work, etc
PS CLEMENTINE Scheduler: a component that automates and schedules analytical processes stored in the PS CLEMENTINE Database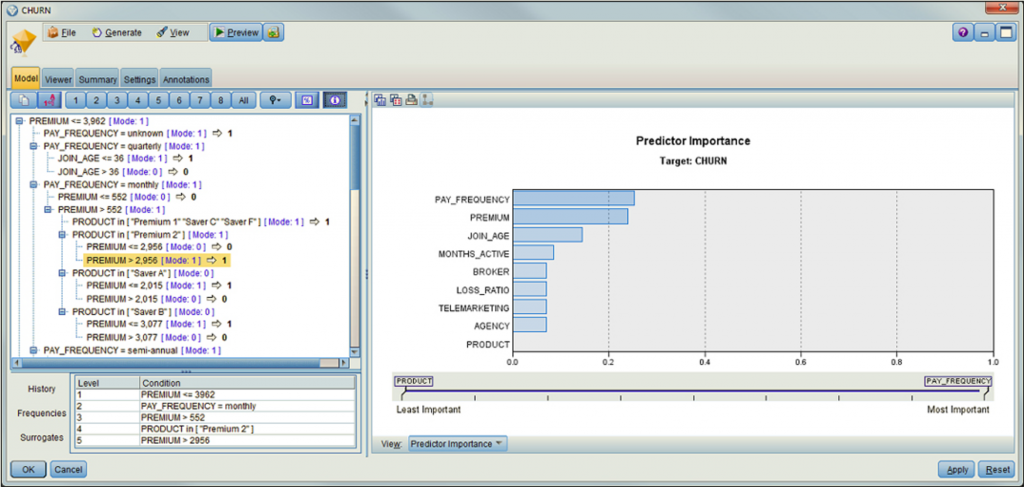 Key benefits
Integrated environment for managing analytical processes
Increased effectiveness and comfort when performing analytical tasks
Easy access to and management of analytical content
Reduced time necessary to initiate and maintain analytical processes
Synergy in organisation and implementation of analytical processes
Implementation of stored, predefined and parameterized analyses
Preparation of individual models based on advanced algorithms
Collection, storage and retrieval of analytical content (with the repository)
Management of analytical task implementation process
Comprehensive scheduling of analytical tasks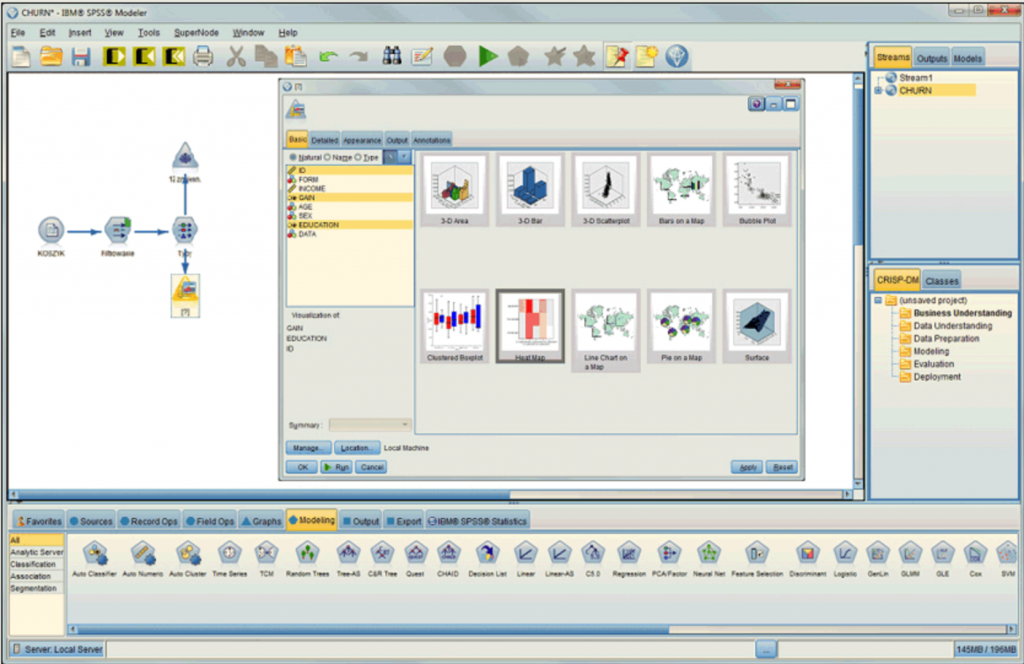 PS CLEMENTINE PRO is a universal system that provides tools to build, develop, manage and monitor advanced analytical process aimed to support decision-making. Its user-friendly interface helps manage analytical content and merge and integrate individual components with decision support systems. An integrated environment facilitates work of all users (analysts, business users, administrators, etc).